We often get calls from new clients or companies insisting their workers complete manual handling training. Typically, the caller is after some training as part of an induction program then follow up on a yearly basis.
In this scenario, employees are forced to sit through a generic training workshop format covering workers compensation statistics, followed by cookie cutter solutions such as "bend the knees and keep your back straight" or squat to complete every task.
In most cases, this is not practical or realistic for the workplace. It really should come as no surprise employees switch their brain off or begin to scroll through their mobile devices when faced with this situation.
There is a better way
We are regularly asked to engage with a workforce who have a preconceived impression of this type of 'training'. They are conditioned to the point they drag their feet to compliance based training sessions complaining it will be another wasted few hours.
However, it doesn't take a rocket scientist to realise, with some practical and realistic solutions, they can achieve significant functional benefits with little effort. Research also shows there is little success from traditional manual handling training alone. In our experience, a more participative approach is the most successful way to reduce manual handling related injuries.
Follow these simple steps to achieve manual handling training success and sustainable behaviour change
Don't tick the box.
Lift the box training is tick the box training. In most cases your time and money is better spent elsewhere.  How many times have we seen or even written on a JSA 'utilise safe manual handling practices?' Most people can't even describe what this actually means past the generic "bend the knees, keep your back straight" phrase. If you're running this type of training it's time for a drastic change!
Consult your employees
Get out onto the floor and talk to your workers about the jobs they do and the issues they have. Working with your people and talking to them will help get them engaged. And you will quickly find they also don't want to get injuries in their workplace. They are also experts in their job and at times have great solutions to some of your manual handling problems.
Spend a day in the trenches
If you haven't been on the tools for awhile, spend a day working with employees; this is truly the best way to understand the unique aspects of your workplace. This approach can also help you build rapport and break down those initial barriers, it is also extremely helpful when you get the naughty kid, or worker in the group trying and make a fool of you in training sessions.
Yes, that kid at school is likely to still be in the workplace somewhere.  Trust us, we have bumped into them all.  When you finally get to the toolbox talk or training session you will be able to answer all their questions and also ensure the training is practical, this quickly shows that you are not here just to tick the box
.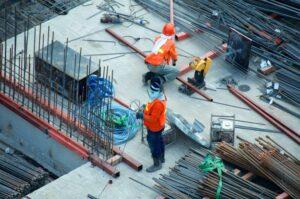 Assess the job
Assessments come in many forms, and this is likely a whole article in itself, however they generally come in the form of a manual handling risk assessment or job demand assessment. Regardless of the assessment tool used, it is a critical step when identifying the physical demands of a task, along with the aspects of the job that put your employees at risk of injury.
Quick wins
Make sure you give your employees solutions that are actually applicable to what they do and can be implemented with minimal effort, so they can take it onboard straight away. Nothing will be gained from promising the world in engineering solutions without the financial and time resources to back this up.  Remember most solutions don't need to cost an arm and a leg.
Champion the program
Train employees and supervisors to champion the program. Champions can assist in the identification of manual handling issues; they can also work with you and their work mates to come up with solutions. Just be careful to select employees that will be good ambassadors and touch base with them regularly.
Like more information?
If you would like assistance with your workplace manual handling issues or to find out about the Safe 2 Handle program contact us on info@prescribeaustralia.com.au or call us on 1300 798 771