Safety Award Winners 2019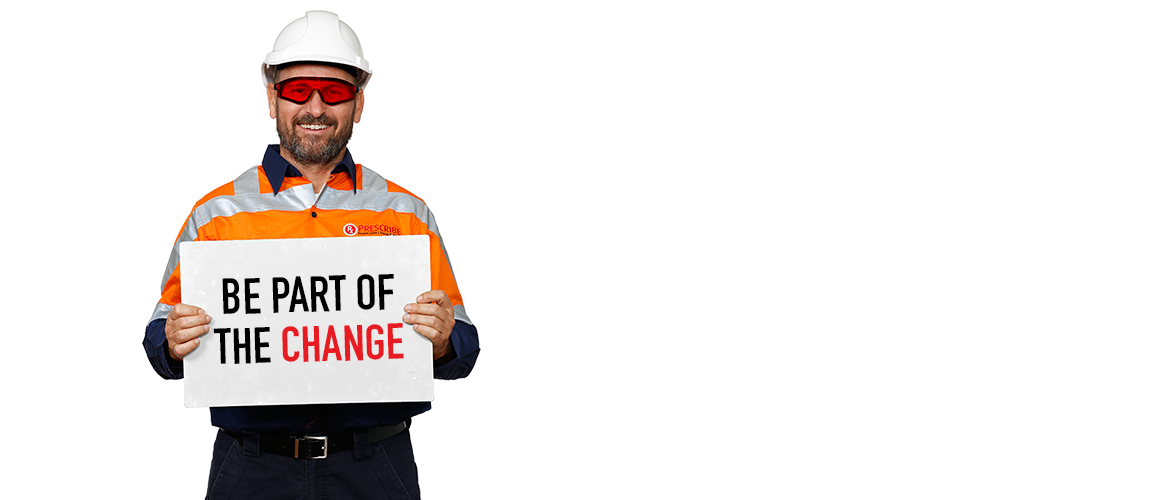 The Prescribe Team
The Prescribe team lives and breathes proactive injury prevention, and rehabilitation. We are focused on minimising the burden of musculoskeletal injuries on both individuals and business and we know what it takes to achieve sustainable results. Our team consistently delivers the highest quality programs and services and above all improves the lives of those that become part of the change.
To achieve consistent results and quality service we rely on the skills, passion and accountability of our team. Our success and reputation sits solely in the hands of our people and as such our people embody Prescribes core values. Prescribe is a team of skilled allied health professionals, each bringing unique skills and expertise from their respective field and industry experience.  Our dynamic team leads by example and are passionate about our vision of creating workplaces that proactively prevent injuries and have empowered workers who embrace change.
Meet Some Key Team Members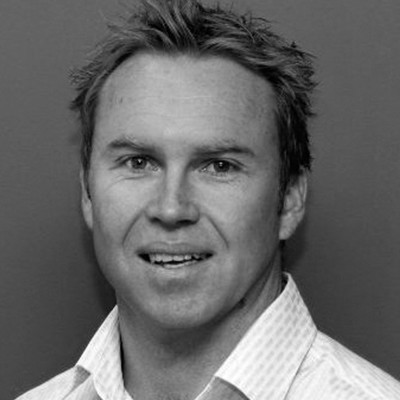 HAYDN – Director
A practicing Accredited Exercise Physiologist Haydn brings over 25 years of injury and corporate health experience. Haydn is enthusiastic about combining his passion for manual handling and injury prevention with his knowledge of organisational strategy and systems management to ensure Prescribes programs and services are tailored perfectly to each client. Haydn is a health and safety magician with a strong focus on preventing musculoskeletal disorders and controlling hazardous manual tasks. A fish out of water, when Haydn is not following the fine line of workplace health and safety you will find him and his family chasing a PB time in an Olympic pool.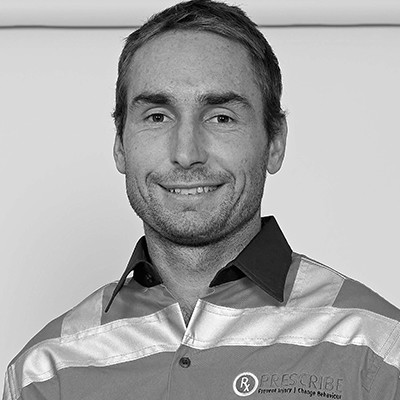 SHANE – Director / Operations Manager
A practicing Accredited Exercise Physiologist Shane provides 15 years experience in injury prevention, management and exercise rehabilitation to Prescribe. Having worked across Corporate, Mining, Manufacturing, health and logistic sectors Shane understands the importance of partnering with companies and key personnel to implement programs that deliver a return on investment and true behaviour change. Shane has a passion for injury prevention and improving the functional capacity of workers both at work and returning from injury. A keen surfer, rugby league supporter and average fisherman, when Shane isn't travelling the country preventing and rehabilitating injuries you will find him searching the coastline chasing the perfect wave or those fish that seem to keep getting away.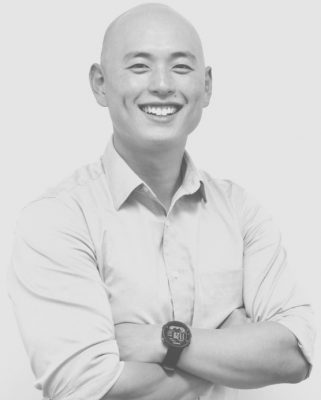 Jonathan Ko - Onsite Clinics
Jonathan has a Masters of Sports and Musculoskeletal Physiotherapy. He comes to Prescribe with a wealth of experience as Ex Officio Chairperson, NSW Musculoskeletal Physiotherapy Australia. He has extensive knowledge treating pain and movement problems through consulting in private practice as well as sporting events. In his spare time you will find Jonathan tutoring at the University of Sydney and enjoying quality time with his family.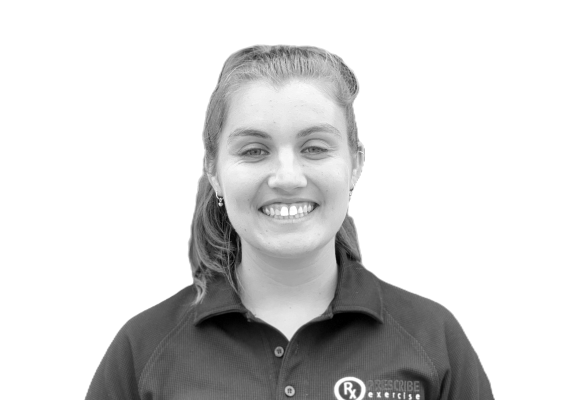 Brooke - Accredited Exercise Physiologist
Brooke is an Accredited Exercise Physiologist with a Masters in Exercise Physiology and Graduate Certificate in Work Health and Safety. From Wollongong NSW, Brooke is extremely passionate about helping people through health care and rehabilitation. Brooke comes to Prescribe with experience as a clinical exercise physiologist assisting injured workers and those with chronic disease and health concerns. When not in the clinic you will probably catch Brooke hanging ten on her longboard.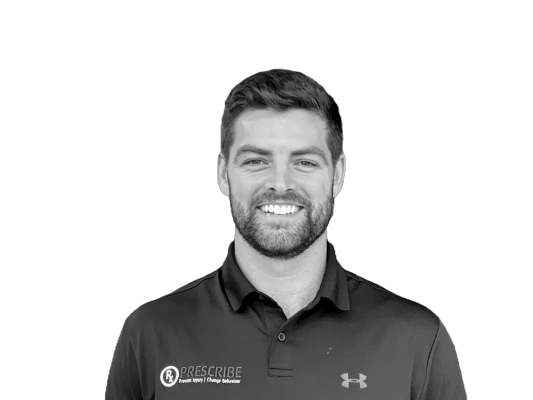 Josh - Accredited Exercise Physiologist
Josh is an accomplished Accredited Exercise Physiologist, after suffering multiple knee injuries competing as a rugby league athlete Josh worked with multiple NRL clubs in high performance and strength and conditioning. In recent years with a career change to clinical exercise physiology he has achieved remarkable results rehabilitating injuries and injured workers. If you bump into Josh onsite ask him what he is currently squatting in the gym, this guy now has legs of steel.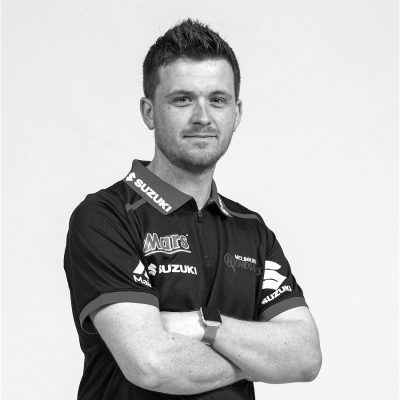 Matt - Physiotherapist Victoria
Matt is an accomplished APA Musculoskeletal and Sports Physiotherapist, having worked with Cricket Victoria, Collingwood Football Club AFL Womens team and the Melbourne Renegades to name a few. Matt additionally has many years experience treating injuries in private practice giving him a wealth of knowledge across multiple areas. Always up for a chat Matt is a fantastic addition to the Prescribe team enabling us to service more of our clients in Victoria.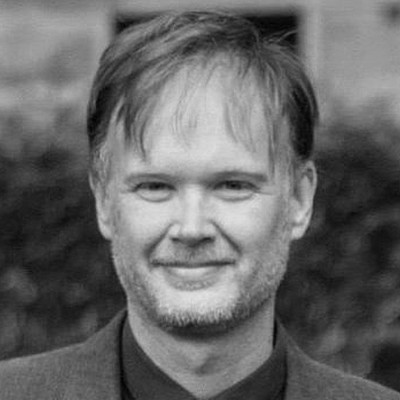 WAYNE – Software Manager and Web Development
An accomplished software and web developer Wayne brings over 25 years of software development, systems analysis and programming to Prescribe. Wayne is the IT guru, responsible for the design, programming, maintenance and testing of Prescribes market leading software. Wayne is the answer to all issues tech, he has the ability to design and code anything, taking Prescribe well into this century and with Wayne's skills Prescribe will be leading the field into the next.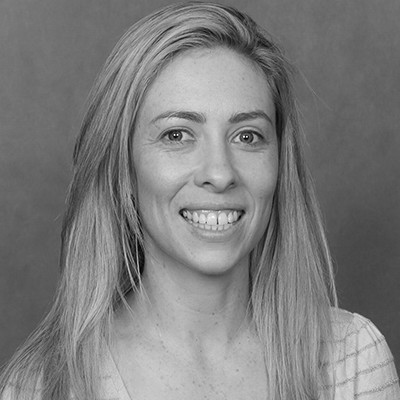 ALISSA – Administration and Accounts Manager
Alissa is a thorough administration and account manager. Alissa brings organization and accountability to Prescribe. Systems, client set-up and planning are her specialty. When Alissa is not organising and problem solving she can be found following a passion of interior design.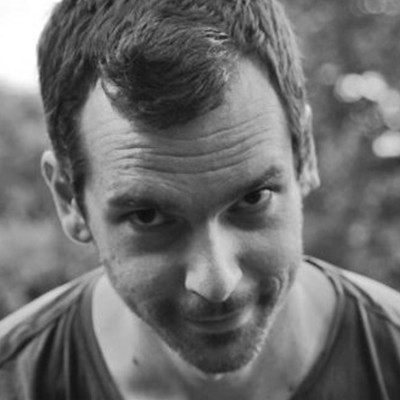 ASH – Graphic Designer
A versatile graphic designer Ash brings the design and polish to many of the ideas that develop every day. Ash is the man behind all design features taking the Prescribe vision and giving it life. You will find Ash getting his inspiration from some of the east coasts finest beaches and whitest sand.
Contact Us
Are you ready to get started? contact us now via phone now or alternatively, feel free to contact us via our form to the right.
Get the Best Manual Handling Advice