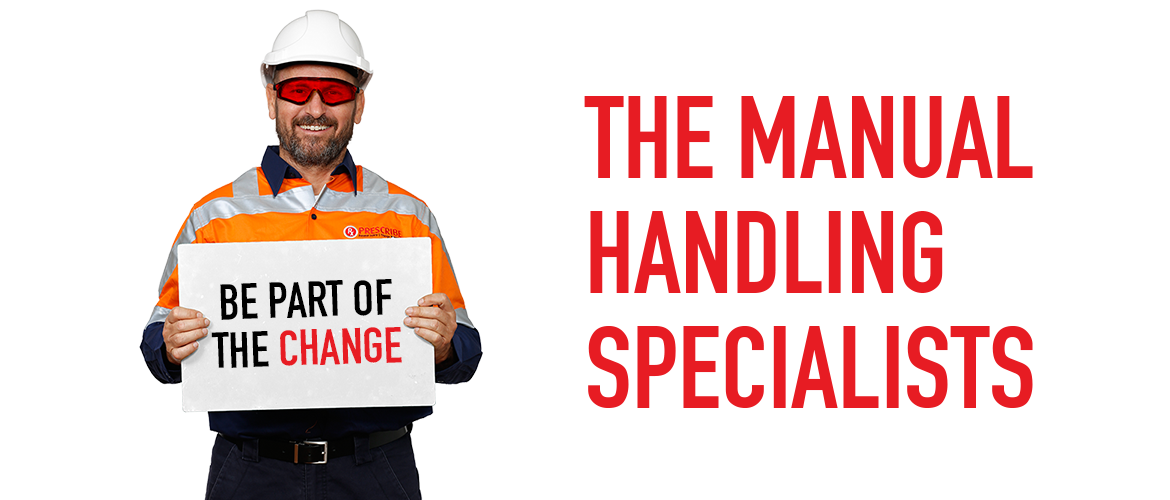 Our Commitment
Prescribe Australia respects your privacy and is committed to providing you with the highest levels of professional service. This includes protecting your privacy in accordance with the Privacy Act 1988 (Cth) (the Privacy Act). We recognise the importance of protecting the privacy and the rights of individuals in relation to their personal information. Prescribe Australia will take all reasonable steps to protect the privacy of the personal information that we collect, use or disclose. This document is our privacy policy and sets out how we intend to do so.
Scope
This policy applies to all clients, customers, suppliers and prospective employees. This Policy does not apply to acts and practices of the Company which relate directly to the employee records of the Company's current and former employees.
This Privacy Policy lets you know what personal information of yours we hold, what we do with it, who we will disclose it to and how you can access the personal information we hold about you. You can also find out here how to change inaccurate personal information and how to opt out of receiving communications from us.
What is personal information?
Personal information is any information that can be used to identify you. This includes any personal information or opinions about you, whether true or not, no matter how the information or opinions are recorded.
Sensitive information is a special category of personal information and includes, but is not limited to, information about your health, race or ethnic origin, political or religious beliefs or criminal record. We will not disclose your sensitive information without your consent, unless there is a need to disclose such information in accordance with the Privacy Act or to comply with any other legislation.
Collection of personal information
Prescribe Australia collects personal information necessary to lawfully and ethically carry on its business, to undertake the client services we offer (see the Our Services link on our website: https://www.prescribeaustralia.com.au for a list of our services). We will only collect personal information that is reasonably necessary to achieve this, or to recruit future employees.
If you would like to access any of our services on an anonymous basis, please tell us. If this is possible and lawful, we will take all reasonable steps to comply with your request. However, we may not be able to provide the services or supply the product in question if we are not provided with the personal information requested.
What personal information do we collect and use?
The nature and extent of personal information collected by Prescribe Australia varies depending on your particular interaction with us.
Prescribe Australia collects two distinct types of personal information:
information relating to our commercial clients/suppliers and the contact people in those organisations; and
information about individuals who consent to providing personal information to us (including sensitive information) as part of Prescribe Australia providing services to those commercial clients (such as from employees or prospective employees of those clients)
The information Prescribe Australia collects will include contact details, such as your name, email address and telephone numbers. We may also collect personal information, including sensitive information, from you if required by the services we are performing for our clients. This can include health information, which will be only collected with your consent.
For commercial clients, credit information may also be collected for establishing a client account with us (but this will usually be corporate and commercial, rather than personal, information).
We use personal information you provide only for purposes consistent with the reason you provided it, or for a directly related purpose. We will not use your personal information in a manner contrary to the Privacy Act or this Policy.
How do we collect personal information?
Where possible, we collect your personal information directly from you. We collect information through various means, including interviews, appointments, forms and questionnaires. If you feel that the information that we are requesting, either on our forms or in our discussions with you, is not information that you wish to provide, please feel free to raise this with us. In some situations we may also obtain personal information about you from a third party source. If we collect information about you in this way, we will take reasonable steps to contact you and ensure that you are aware of the purposes for which we are collecting your described above.
Access to and correction of your personal information
We will take all reasonable steps to ensure that the personal information that we hold is accurate and up to date. You have a right to access and copy your personal information by contacting Prescribe Australia at the address below. Where we hold information that you are entitled to access, we will endeavour to provide you with a suitable range of choices as to how access is provided (e.g. emailing or mailing it to you). A fee may be charged to cover the cost of retrieval.
The Privacy Officer
Prescribe Australia
PO Box 112,
Woonona, NSW 2517
If you believe that personal information we hold about you is not accurate, complete or up to date, or your details are about to change, please inform us and we will take all reasonable steps to correct or update our records.
Marketing
Where we have obtained your consent to do so, or in circumstances where you would reasonably expect that your personal information would be used or disclosed for this purpose, we may contact you from time to time with marketing material about our other products or services (note: this only applies to commercial clients and prospective clients), not individuals who provide sensitive information as part of our services to our clients. At any time, you may opt out of receiving this material by contacting us by email to info@prescibeaustralia.com.au or at Head Office Phone: 1300 798 771
Questions and Complaints
If you have any questions about this Privacy Policy or believe that we have at any time failed to keep one of our commitments to you to handle your personal information in the manner required by the Privacy Act, then we ask that you contact us immediately using the following contact details:
The Privacy Officer
Prescribe Australia
Email: info@prescribeaustralia.com.au or Telephone: 1300 798 771
We will respond and advise whether we agree with your complaint or not. If we do not agree, we will provide reasons. If we do agree, we will advise what (if any) action we consider is appropriate to take in response. If you are still not satisfied after having contacted us and given us a reasonable time to respond, then we suggest that you contact the Office of the Australian Information Commissioner.
Website
When visiting Prescribe Australia web site, the internet service provider makes a record of the visit and logs the following information for statistical and administrative purposes:
the user's server address – to consider the users who use the site regularly and tailor the site to their interests and requirements;
the date and time of the visit to the site – this is important for identifying the website's busy times and ensuring maintenance on the site is conducted outside these periods;
pages accessed and documents downloaded – this indicates to Prescribe Australia which pages or documents are most important to users and also helps identify important information that may be difficult to find;
duration of the visit – this indicates to us how interesting and informative the  Prescribe Australia site is to people; the type of browser used – this is important for browser specific coding
we may from time to time use cookies on our website. Cookies are very small files which a website uses to identify you when you come back to the site and to store details about your use of the site. Cookies are not malicious programs that access or damage your computer. Most web browsers automatically accept cookies but you can choose to reject cookies by changing your browser settings. However, this may prevent you from taking full advantage of our website. Our website may from time to time use cookies to analyses website traffic and help us provide a better website visitor experience. Upon closing your browser the session cookie set by this web site is destroyed and no Personal Information is maintained which might identify you should you visit our web site at a later date.
Our site may from time to time have links to other websites not owned or controlled by us. These links are meant for your convenience only. Links to third party websites do not constitute sponsorship or endorsement or approval of these websites. Please be aware that Prescribe Australia is not responsible for the privacy practices of other such websites. We encourage our users to be aware, when they leave our website, to read the privacy statements of each and every website that collects personal identifiable information.
Retention and destruction of personal information
Prescribe Australia will destroy or de-identify your personal information as soon as practicable once it is no longer needed for the purpose for which it was collected. However, we may be required by law to retain your Personal Information after your relationship with us has expired. In this case your Personal Information will continue to be protected in accordance with this Policy. If we destroy Personal Information we will do so by taking reasonable steps and using up-to-date techniques and processes.
Security information
Prescribe Australia will take reasonable steps to protect your personally identifiable information as you transmit your information from your computer to our website and to protect such information from loss, misuse, and unauthorised access, use, modification, disclosure, alteration, or destruction.
However, you should keep in mind that the transmission of information over the Internet is not completely secure or error-free. In particular, e-mail sent to or from this website may not be secure, and you should therefore take special care in deciding what information you send to us via e-mail.
Changes to Privacy Policy
Please be aware that we may change this Privacy Policy in the future. We may modify this Policy at any time, in our sole discretion and all modifications will be effective immediately upon our posting of the modifications on our website. Please check back from time to time to review our Privacy Policy.
Contact Us
Are you ready to get started? contact us now via phone now or alternatively, feel free to contact us via our form to the right.
Get the Best Manual Handling Advice