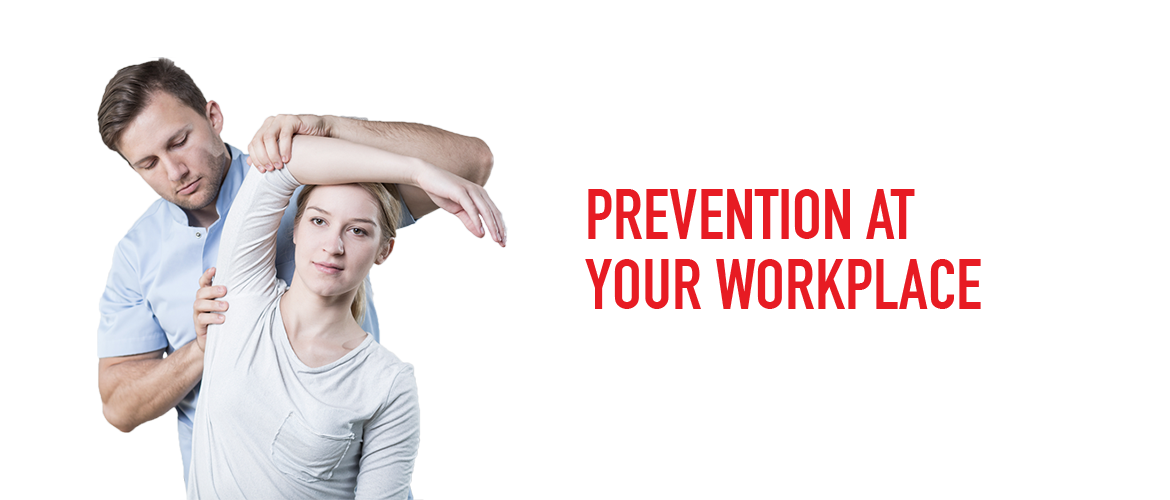 Onsite Clinic
Prescribes onsite injury prevention clinic is the next step in injury prevention at your workplace. Having an accredited specialist at your worksite will ensure increased participation in all your health and injury prevention initiatives while providing the business with consistent and measurable outcomes of success.
The injury prevention clinic can be tailored to your company's specific needs. Prescribe will set up at your workplace at intervals that may range from weekly to a quarterly clinic. We will give your workers individual and tailored advice through short bookings and track their progress throughout the year.
This engaging and worker focused environment takes your business to the next level in pro-active injury prevention and health. The injury prevention clinic will fit seamlessly into your daily operations without disruption to business functions and employee output. The clinic will achieve its greatest results in conjunction with our Safe 2 Handle Program or yearly health program.
Why it Works
Proactively engage with staff to educate, train and reduce the rate and severity of musculoskeletal injuries
Time and cost effective without disruption to daily operations
Flexible and tailored inititive for each individual
Partner with your business to deliver a targeted approach
Manage an annual program of health and injury prevention
Contact Us
Are you ready to get started? contact us now via phone now or alternatively, feel free to contact us via our form to the right.
Get the Best Manual Handling Advice